When you think about it, cabinetry is furniture for the kitchen and bathroom. It brings together the room's design and theme while adding essential storage space.
Whether you're looking for a modern, traditional or more transitional style, new cabinets are a great way to transform your kitchen or bathroom into your dream space. A cabinet makeover will not only make a house more functional, it will make it look and feel like brand new. Kitchen and bathroom cabinets are also one of the best investments with regards to upgrading the value of your Florida home.
Luxurable Kitchen & Bath offers custom cabinets, semi custom and stock size cabinets to maximize every inch of useable space in your room and minimize the use of 'fillers'.
We highly recommend space-maximizing Frameless European style cabinets and offer Framed American style cabinets. These styles will meet most budgets and extend unlimited space saving options. Luxurable Kitchen & Bath offers the finest selections of cabinetry options in the Tampa Bay Area, Imported, Domestic and European styles.
Follow each of the links below to see each of the styles in greater detail.
Please contact us for the best cabinetry pricing available.



Wolf Classic Cabinets
Saginaw
Dartmouth
Hudson
York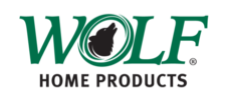 ---



Design Engineering
Craftsmanship
Finishing
Delivery
Installation
Project Management
Customer Service